Anuradha Roy on her latest novel and books that are part of her bloodstream | The Indian Express
Anuradha Roy on her latest novel and books that are part of her bloodstream
Anuradha Roy's novel All The Lives We Never Lived has been receiving rave reviews and most recently was longlisted for The JCB Prize for Literature. The author spoke to indianexpress.com about the novel, what goes into building the characters and who are the authors who inspire her
Written by
Ishita Sengupta
| New Delhi |
Updated: September 17, 2018 4:02:47 pm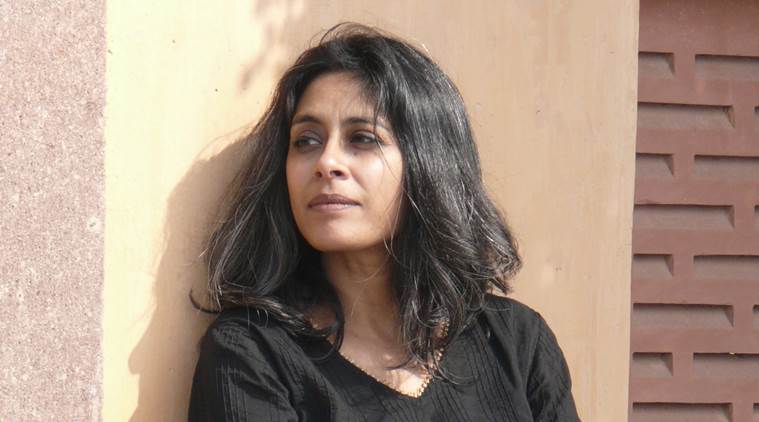 Anuradha Roy's All The Lives We Never Lived is a fascinating commentary on broken ties and crumbling relationships.
In Anuradha Roy's All The Lives We Never Lived, a woman chooses art over family. Gayatri Rozario bids her son goodbye for school, tells him to come early and when he fails to do so, leaves without him. Roy's most recent novel, partially set in a fictional town Muntazir, is a fascinating commentary on broken ties, strained relationships and the fallibility of memory. She deftly explores the India that was, just while the embers of Independence were spreading. But instead of recording the event, she choose to place her empathetic gaze on the people around that time.
Roy populates her fictional world with intriguing, broken, vulnerable characters and chooses to write about them — their unfulfilled desires and their collective yearning for the lives they could not live — with meticulous precision and sharp objectivity. The world created by her is ravaged by broken hearts more devastatingly than any war could or did.
Roy's novel has been receiving rave reviews and was recently longlisted for the The JCB Prize for Literature. The author, in an email interview to indianexpress.com, spoke about her recent novel, what goes into building the characters and who are the authors who inspire her.
Edited excerpts from the interview.
Your previous novel Sleeping On Jupiter was set in a fictional temple town by the sea. Your recent novel All The Lives We Never Lived is also based in a fictional town Muntazir. How important are settings to you and does creating a fictional set-up help you in adding certain elements to the narrative?
The setting is the air the characters and you breathe right through the book, it is crucial. All the Lives We Never Lived is actually set in two places, only one of which is fictional – Muntazir, which in Urdu means 'waiting impatiently for'. A whole chunk of the novel happens also in a real place, Ubud, Bali, in the 1930s; I reconstructed this both from visits there to get a feel of the landscape and climate and culture, and from reading traveller's records and memoirs of Bali from that time. As for the fictional towns, yes – in a sense it's like the need to make your own house – there are certain things you want in it, a certain arrangement and feel, and these will not exist in that precise combination in any other available house. So you make your own house – or your own town. The process of dreaming up a whole town, seeing it clearly in my head, is as essential for me as the other fictional elements.
With the character Gayatri Rozario in All The Lives We Never Lived, you have presented a mother who chooses art over her family and child. She is a woman aware of what she wants and refuses to be judged by the trappings of societal norms. What went into building the character?
If I look back at the central female characters in my three previous books, they are spirited and strong women who know their own minds. Even when circumstances are quite difficult for them, they don't emerge defeated at the end. I am thinking especially of Nomi, in Sleeping on Jupiter, who has survived brutal child abuse and yet retains a sense of adventure and humour, and Maya in The Folded Earth, who loses the husband she has forsaken her family for, but makes a life for herself in a new world. Building Gayatri's character happened in much the same way as building any other character: a lot of time with her, thinking about her, and moving slowly closer to her, draft after draft. Many different things go into characters, from snatches of conversation I overhear, to people I observe and know, and from all of this, in an alchemy that is impossible to analyse, new characters like Gayatri come to be.
Memory plays an important role in your novels, do you consciously use it to explore and perhaps even exploit the unreliability that comes with it?
Yes, I'm fascinated by the unreliability of memory and in both Sleeping on Jupiterand this new book, parts of the narrative are reconstructed from the memory of a character who is aware of its fragility. Many years ago, if I remember right, I read an essay by neurologist Oliver Sacks in which he reflected on memory and the way he was certain for years that he remembered a bomb falling in their garden in London when he was a child during the second world war. Later, his brother told him he had been nowhere near London during those days and that he must have built up that memory from other people's recollections. And yet the memory was as real to him as any of his other memories. Fiction more or less embodies this slippery, elusive notion of memory – especially when it deals with history.
The boy, Myshkin, who is perpetually left behind — once by his mother and then by his father — his fixation with trains is very similar to Bibhutibhushan Bandyopadhyay's Apu. Was he an inspiration?
No, not in this instance at all, though I do love Bibhutibhushan's writing and wanted to recapture the spirit of the children in it in my first book, An Atlas of Impossible Longing – where a brief train scene is indeed an echo. But Myshkin's fixation on trains has a very different source. It has a concrete, straightforward explanation: his mother has gone away in a train, and he thinks a train will bring her back; he dreams that he will actually glimpse her on a passing train. As time passes, trains acquire more and more meaning for him. For Apu, an impoverished child in rural Bengal, trains signify the world outside, out of his reach, a thing of dreams.
Who are the authors you think have left a lasting impression on your work?
So many. Without reading there can be no writing, not for me. I think of all the books I have read as a part of my bloodstream and thought stream – even if I would be hard-pressed to give you a single plot line or incident. In my childhood, Eloise Jarvis McGraw, Tove Jansson, Sukumar Ray, Enid Blyton, and Jean de Brunhoff's Babar series. I think all the reading I did over the five years of my literature degree has settled in me too – all the Shakespeare, and Marlowe, and the poetry – from the Metaphysical to Anne Stevenson. And later on, Alice Munro, Per Petterson, Henning Mankell, Carson McCullers, Yasunari Kawabata, Penelope Lively and many, many others.
There are so many new Indian writers on the block. Do you have a favourite?
I have a towering pile of unread books – backlog from the past three years when I was focused on the reading for All the Lives We Never Lived. So I haven't read much that is new. The most recent book from this region (though not India) that I've read is Kamila Shamsie's Homecoming, which managed to be both gripping and thought-provoking at once; the way it combined a riveting plot with exploring complex contemporary questions was dazzling.