Japanese artist hopes to introduce Aritayaki in India | The Indian Express
Japanese artist hopes to introduce Aritayaki in India
Japanese artist Yuji Obata wishes to introduce the craft of Aritayaki in India. This craft emerges from Arita in South Japan and it is defined by a deep blue painted over a white shiny base but different artists create their own styles with it.
By:
IANS
| New Delhi |
Updated: June 28, 2018 10:55:40 am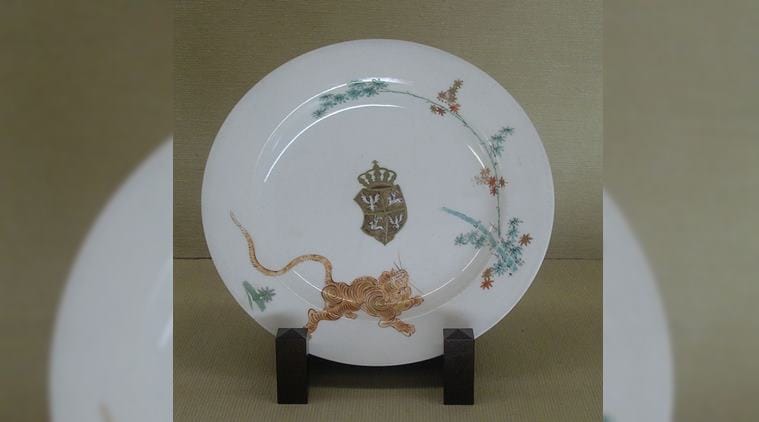 Japanese artist wishes to introduce Aritayaki in India. (Source: WikiMedia Commons)
A popular Japanese craft, Aritayaki porcelain enjoys a global market but estimates suggest there are barely about a hundred independent artists producing it by hand. Japanese artist Yuji Obata hopes to introduce the craft to India and was recently in the Capital to get an understanding of the art scene here and indulge in discussions with leading galleries. This four-century-old craft has always had an aesthetic pull for art lovers, 55-year-old Obata told IANS.
Aritayaki comes from the city of Arita in Saga Prefecture in south Japan. It is usually characterised as a deep blue painted over a shiny white base, but different artists have developed their own styles. While the process of production has been largely mechanised now, some artists like Obata continue to obey the manual way of crafting the ware. Aritayaki requires a painstaking process of production. It begin with grinded and kneaded porcelain stone powder. The stone is sourced from quarries near the city Arita, which gives the art its name.
The kneaded clay is then shaped on a spinner's wheel. Unlike pottery, which is fired once, the Arita piece is fired thrice in a kiln, making it sturdier. It is glazed each time, rendering transparency. In between the firing process, beautiful patterns and motifs are painted onto the base using vibrant pigments like blue, red, pink, and gold, among others. How long does it take for a piece to be ready?
Producing a single piece can take upto two to three months due to the time it takes in drying. The painting work is so intricate and detailed that it can alone take a month, said Obata, whose recent exhibition in New York titled "Contemporary Arita Porcelain" gained widespread appreciation.
Naturally, this bespoke way of production warrants high prices. Tableware like teacups and plates can range from Rs. 10 thousand to Rs. 3.5 lakh, and even higher. Their mass-produced counterparts cost significantly less, sometimes one-two per cent of that price. Aritayaki in Japan dates back to early 17th century, when a relocated Korean-born potter found the porcelain stone, and pioneered this great tradition of Japanese ceramic.
The Touzan Shrine in south Japan is erected in his memory. In 2016 Japan celebrated 400 years of the first Arita piece being fired. Obata, who religiously visits the Touzan Shrine on the first of every month, says this visit does not let him forget the tradition.
A combination of fresh ideas and historicity, Obata finds inspiration from the Sakura tree, which he says, is "a universe in itself". The resplendent pink of the Sakura flower led him to introduce a new shade of the pigment — 'Obata pink' with which he paints his favourite theme — cherry blossoms. The self-taught artist said this invention was coincidental, but instrumental nonetheless. The process of mixing white and red for 'Obata pink' is a tight-held secret and even Obata's wife does not know the exact intricacies involved in the process.
His Sakura series has been well received through exhibitions in Japan. The Sakura tree is a popular motif in Japanese art and features prominently in Obata's work. Obata has also presented an exquisitely designed pair of teacups to the Japanese Emperor.
"There's a need for more young people to learn Aritayaki, along with creating more markets certainly," Obata said. He said he aims to establish an Aritayaki academy in India to introduce his techniques to young Indian artists and even experiment with Indian clay.