Cracking the curious case of the detective fiction genre in India | The Indian Express
Cracking the curious case of the detective fiction genre in India
On Sir Arthur Conan Doyle's 88th death anniversary, indianexpress.com finds out what's ailing the English detective fiction genre in India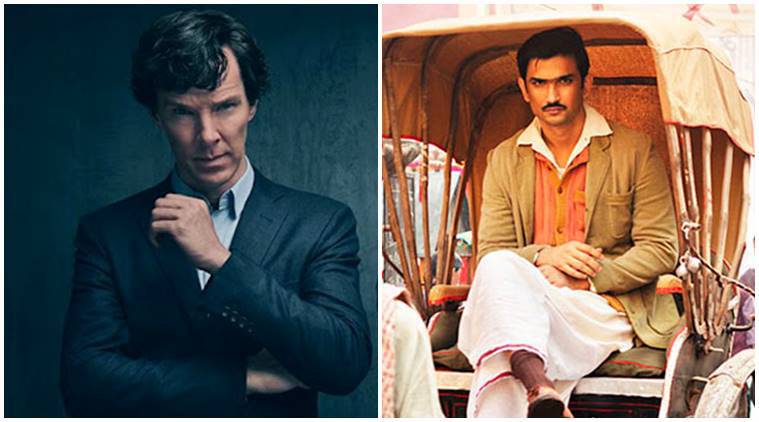 Indian readers still think it is the International writers who do the detective fiction genre right.
"People were convinced he was a living human being. I got letters where they blessed him, asking for his autograph…I even had ladies writing to say they would gladly act as his housekeeper," a rather amused Sir Arthur Conan Doyle said in an interview to Fox Films in 1927. The author was talking about his literary creation, Sherlock Holmes, the detective who first appeared in A Study in Scarlet in 1887 and subsequently captured the imagination of the world. The fame of Holmes was such that after the author literally threw him off the cliff in the story The Final Novel that appeared in the Strand Magazine in 1893, an unprecedented public outrage followed. More than 20,000 readers cancelled their subscription to the magazine. Legend even has it that people in London wore black mourning crepes around their arms or in their hats. The pressure finally compelled him to write The Hound of Baskervilles, in 1901 a story featuring Holmes before his death and finally, in 1903, with The Adventure of the Empty House, the detective was resurrected. Holmes had faked his own death, and his fans' frenzy knew no bounds.
It has been 88 years since Doyle died but a little probing reveals that the shadow of the pipe-smoking detective he created continues to loom large in India — in the minds and hearts of authors and readers alike.
The Sherlock Holmes template
"Anybody who has written detective fiction is indebted to Arthur Conan Doyle," says Bengaluru-based Bhaskar Chattopadhyay, author of detective fiction like Patang, Penumbra and Here Falls the Shadow.
Chennai-based RV Raman, author of detective fiction like Fraudster, Inside and creator of detectives like Praveen Ranade and Dhruvi Kishore, agrees. "I have read Conan Doyle since Class seven. There are certain things that stand out in a Sherlock Holmes' story. Whether it is his short story or his novellas, every character exists for a reason, every plot twist ties back. There is nothing out of place," Raman says, adding unabashedly that he emulates Doyle's style.
Apart from Holmes, another detective who perhaps still enjoys a similar enduring fan appeal is Feluda, the suave Bengali sleuth created by auteur Satyajit Ray. Even Ray did not remain untouched by Doyle's influence and made several references to the 221B Baker Street resident. The template is similar — Ray's Feluda is accompanied by cousin Topshe on his cases, and the latter also serves as a narrator, much like Homes' doctor friend, Watson.
This template, has since, been recreated time and again. "When the tales of a detective is narrated and seen from the eye of a narrator it is easier for the author and effective for the readers to bring out the brilliance of the detective," Chattopadhyay says, whose sleuth Janardhan Maity is accompanied by journalist Prakash Ray in his trails in both Penumbra and Here Falls the Shadow. However, he has not done the same in Patang and speculates that many parts in the novel were probably less impactful owing to that.
Where have all the Indian sleuths gone?
Blame it on the ever curious nature or their penchant for thrill, readers in India have always enjoyed good detective fiction. In Bengali literature, apart from Feluda, Byomkesh Bakshy, a fictional detective created by Sharadindu Bandyopadhyay also enjoys a fan following. There is also Kiriti Roy, a professional detective created by Dr Nihar Ranjan Gupta whose stories are still being adapted for Bengali television series.
But the same cannot be said for English detective fiction in India. And perhaps, the perceptible absence of the genre has convinced readers, albeit mistakenly, that it is still the international authors who do it right. "Readers have been long exposed to crime writing from the West," says Poulomi Chatterjee, publisher and editor-in-chief of Hachette India and adds that it is still Agatha Christie and Sherlock Holmes that sell the most.
"It is a challenge for Indian publishers to persuade readers to read homegrown detective novels," says Amber Sahil Chatterjee, Commissioning editor of Penguin Random House India. He recounts how at a book fair it took him a hard time to convince a reader to buy a book by an Indian author. "An Indian name on the cover never seems good enough," he adds.
It is no surprise then that Shillong-based Ankush Saikia, author of books like More Bodies Will Fall and Dead Meat, finds being a detective fiction writer in India a lonely enterprise. "There aren't many people reading or writing this sort of stuff," he says. "Desi crime writing has usually been seen as the poorer equivalent of foreign crime writing," says the author, who claims that his protagonist, detective Arjun Arora, is not a derivative of his international counterparts.
Kicking the sidekick
Chatterjee — of Penguin Random House — considers the social system in India a plausible reason for the lack of faith in the character of the "Indian Detective." "In the country the idea of legal justice is so skewed and corruption is so embedded that people are used to seeing someone guilty go scot-free," he says.
Saikia echoes this opinion. His character, Arora, a man with no sidekick and crumbling under his personal demons often feels that "he really doesn't make a difference with what he does because society is so corrupt and unequal".
However, India can wonderfully work as a potential premise, too. The country's multifaceted milieu often helps the writers colour their narrative. Chattopadhyay, whose novel Here Falls the Shadow is based in a fictitious town near the forest of Jharkhand ascertains the same. Although he maintains "it is possible to write a detective novel solely on universal emotions without depending on local nuances," also agrees that "core-Indianness is always a good thing to have." Saikia, too, admits that India does serve as a fascinating premise since the character of the country changes after every few kilometres.
Despite all this, all of them agree that it is an interesting time to write detective fiction in India. With detectives emerging without a sidekick, they are slowly moving away from the established templates. Hachette's Chatterjee talks about how several Indian authors are now looking at detective fiction through varied lenses: historical detective fiction novels, psychological detective fiction novels, among others are emerging in the literary space.
"If more India writers embrace detective fiction then one can change the situation," feels Penguin Random House's Chatterjee. The onus, however, is not only on the writers. Perhaps, it is time for the Indian reader to give the Indian author a chance, too. This, to paraphrase Holmes, is elementary, my dear readers.